Careers
A Day in the Life of a Financial Representative
A day in the life of a financial representative is busy, productive and often, unpredictable. Here, you'll see some of our representatives as they navigate their schedules, their practices and their personal lives to find a balance that brings them success and happiness.
Northwestern Mutual Ranks Among Top in Career Ranking Surveys
For the third consecutive year, Northwestern Mutual ranked first in the life insurance industry in Glassdoor.com's "Best Places to Work" survey. The company also placed 22nd overall in Glassdoor.com's Top 50 list, positioned among other top companies including Facebook, General Mills, Google, Apple and American Express.
Selling Power magazine recognizes Northwestern Mutual as #1 in the financial services industry in 2014. For the twelfth straight year, the company features in Selling Power's annual list of the "50 Best Companies to Sell For."
"Our financial professionals are passionate about the role they play in their clients' lives, and they do so by building meaningful long-term relationships, helping families realize lifelong goals and dreams," said Todd M. Schoon, CLU, ChFC, JD, executive vice president – agencies. "The value of financial security has never been more relevant than it is right now."
Are You a Candidate?
At Northwestern Mutual we look for specific characteristics in our ideal candidate which fit with the culture we have created here:
Ambitious: Pursues every opportunity for success with skill, enthusiasm and commitment. They are constantly seeking ways to be more effective and successful.
Desires to be paid what they are worth: Not afraid to work hard and take risks to achieve financial success. They are willing to accept responsibility for their successes and failures.
Ethical/Honest/Moral: strives to do the right thing in all instances and is willing to take risks if they believe it is for the greater good.
Hard-worker: Willing to do whatever it takes to get the job done well. Believes there is no job too small or insignificant if one is determined to be successful.
Self-motivated: Possess effective time management skills and is able to rely on oneself to accomplish important goals, ability to focus on priorities.
Intelligent: Resourceful, thoughtful individual who is able to make sound decisions and exercise good judgment in a variety of situations.
If you see yourself possessing these admirable traits, you may be a fit for our career opportunity and culture. In our organization, you are surrounded by peers and leaders who share the same core values as you. In this kind of setting you will not only have the opportunity to pursue a life-changing career, but also to make life-long connections. If you desire a chance to be part of this kind of culture, Take the First Step.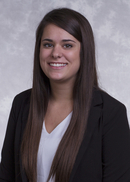 Jackie Glasenapp

jackie.glasenapp@nm.com
Office 612-758-7781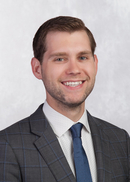 College Unit Director
Mobile 218-969-8581
My Networks: